welcome to achievers academy
the trusted name for civil services coaching
Join our NPSC Online Mock Test
Possess a team of vibrant faculty drawn from a vast pool of highly dynamic individuals with illustrious achievements. Their vast experiences in their areas of expertise along with their in-built, in-depth knowledge of the syllabus as-well-as the subjects, coupled with their ability to deliver as per the demands of the exams makes our faculty a very exciting and a fascinating team.
Provide the latest updated study materials with quality and relevance of the contents being the key of the content developers.
Maintain high standards of professionalism with the sole aim to ignite your passion, boost your inspirations, enhance your creativity and drive excitement towards individual excellence.
Promote a relaxed and informal atmosphere conducive of Learning.
Offer the liberty to learn freely, think freely and express freely. (Dare to dream the unthinkable, dare to imagine the impossible, imagination brings ideas and ideas are so powerful: an idea can change the world)
Keeps you on your toes round the clock till you achieve your desired goals and aspirations. This is done through daily Quizzes, regular assessment and Mock tests and student profiling where each student's attendance, performance and response is recorded and communicated with their parents/ guardians on a regular basis.
Inspire the students to see learning as important, meaningful and worthy.
Augment your quality of life
Here is a BRIEF PROFILE of our NPSC TEACHING FACULTY
• BDS
• Appeared NPSC interview 9 times
• Cleared NPSC twice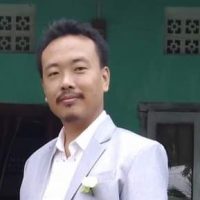 • Biotech
• Appeared NPSC interview 5 times
• Cleared NPSC twice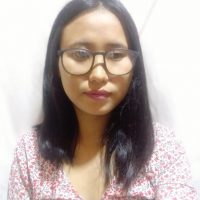 • MA Political Science
• Appeared UPSC 3 times & NPSC 4 times
• University Rank Holder (NEHU)
• Subject Topper (Pol. Sc.) from
Lady Keane College NEHU
• 5 years NPSC teaching experience
As students, you certainly know what to study and when to study. Aren't these lessons imparted in every school? But do teachers and school authorities teach you how to study? It is surprising that during our entire school/college time, we are never taught how to 'learn' effectively. Every day, new research is being conducted on education, teaching skills and learning methods, which we can use to learn scientific ways for note taking, textbook reading, memorizing and effective reviewing, which will come in handy for cracking competitive entrance exams.
Get The Right Path From The Best Learning Platform
Good time management is the key to cracking competitive exams . We provide you with a pre-defined study plan devised by exam experts. Find out the better way to prepare between self-study and coaching.
Learn From the Professionals
All the teaching faculties are highly qualified and are experts in their own subject matters. They are drawn from a pool of various institutions having numerous years of teaching experience in Civil Services under their belts
Highest Result in NPSC 2021
9 out of 40 in Final Merit List
Testimonials from our Students
"Why go anywhere else when you have the best institution for cracking competitive exams... Join Achievers Academy today for your bright future tomorrow."
"A platform for freshers and mid veterans to learn leading listening Good quality materials by experienced subject expertise best way of learning every topics with current related issues expected NPSC questions discussed daily Good quality mock test GK are discussed which are not in official syllabus."
"All round development guaranteed for civil service aspirants joining this institute, packed with experienced faculty who are not only excellent teachers but also excellent mentors who continue to encourage us everyday."
"It was great joining this institute. Faculties are very much experienced in their field and helpful in clearing doubts. I have been a part of this institute since 3 months and found it very effective. Well qualified staff and excellent infrastructure as well. Worth it. Best platform to reveal yourself."
"The perfect place to kick start your preparation for Civil Services..Wonderful faculty with high expertise in their respective subjects...Best guidance..Cheap course fees. Free standard books and monthly current affairs magazines.. Plus many many more benefits.. You won't regret joining AA...."
"The best academy in town, well maintained infrastructure and good environment to learn. I believe this academy has given us the most precisely and wisely selected materials to tackle any competitive exams... If you are opting for any high level competitive exams this academy is the right place... The Faculties are best and very helpful..."
"Form my personal experience, this is the best learning institute if you are a civil service aspirant. Well updated and experience faculty. In addition to the lectures, this institute provide free study materials such as updated version of textbooks and self prepared printed notes. Whether to polish your knowledge or start fresh, this is the perfect place for you."
"This is one of the best coaching center in Nagaland one can attend. It provides free educational textbooks and monthly current affairs to aspirants and comes with a reasonable fees. The faculties are well experienced, well qualified and dedicated."
"If you are a civil service aspirant and planning to polish your preparation or start as a beginner then this will be the right place for you. It's a motivational hub. Time is free but priceless. Invest your time at the right place where you will reap the harvest.. Start investing for your career."
"Looking for the right institution to get yourself ready to face the civil service exam? Well ACHIEVERS ACADEMY will show you the path of success. Great environment and wonderful Mentors who are ever ready to guide you. Come be a part of the family and reap the fruits of success in life."
"One of the best place to learn with motivational environment. Excellent and dedicated faculty. An ideal student to teacher ratio. Daily updates of questions and answers.! Free study materials. Achievers Academy should be your choice if you're serious about competitive examinations."